An upcoming wedding prompted me to look for a dress. Never mind that I have several to choose from, fashion changes and taste does as well.
I will never tire of the rose and of roses, however. I have quite a few in my steadily growing napkin collection.
The beginnings of my efforts were not easy, as I was not familiar with the technique or the materials used. I was however quite proud of the final effect.
If I recall correctly this is my first decoupage picture frame done with the napkin technique.
You can admire the results
yourself.
The frame was finished with a velvet ribbon and a matte acrylic lacquer with a delicate tint around the edges of the frame - shabby chic style.
In this piece I also first experienced working with a glue gun.
I think the picture frame would make a lovely wedding souvenir.
Returning to my dress - guess what I found in my closet .... a black and white dress with roses. Well, better late than never.

Here are "rosey" things from my favourite shops.
Gorgeous Vintage Inspired Daisy Roses Display Mannequin by CorsetLacedMannequin.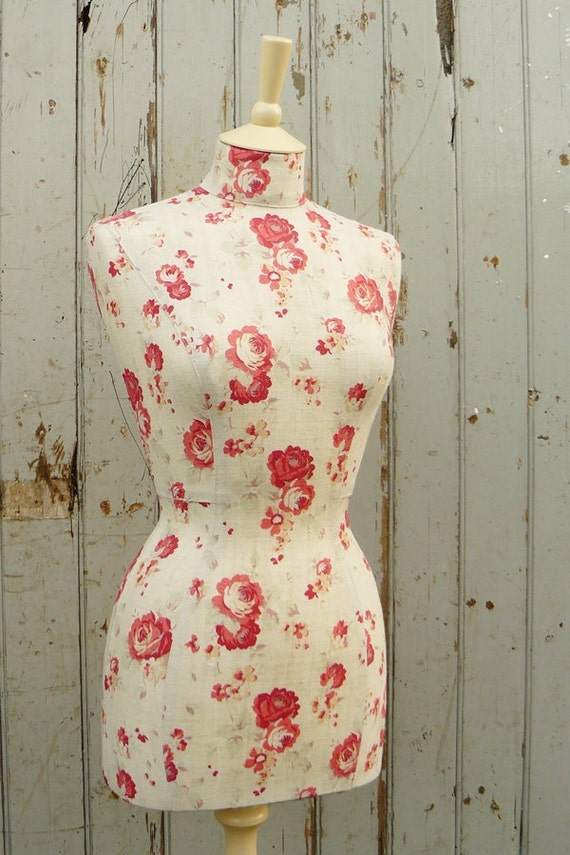 Also

AtelierEdytaLoukiaand

and her artistic vision with a rose motif.